NEWS RELEASE
FOR IMMEDIATE RELEASE
4/12/20
Dallas, Texas – The COVID-19 pandemic requires the conscientious cooperation of all Americans in order to mitigate the spread of the virus. In good faith compliance with the strategy of "social distancing," the 4A's Dallas Council Board of Governors is suspending its Institute for Advanced Advertising Studies (IAAS) until April 29, 2020. Prior to that date, the Council board will announce if a further postponement will be necessary. It is the Board's goal to continue and complete the program.
Since the 2020 edition of IAAS is about one-third through its 12-week schedule, online options are being explored as possible ways to continue, at least in part, some of the studies. CINEMARK, the 2020 IAAS client, has graciously agreed to continue with the program on whatever basis conditions dictate.
Further notice of the status of 4A's Dallas IAAS will be communicated through directed emails and on the 4A's Dallas Council's website. Please direct any questions to Dennis D'Amico, 4A's Dallas Council Executive Director at dennisdamico@att.net.

Classes of the 2020 IAAS have been postponed until further notice due to concerns over the spread of  the Covid-19 virus. It is the goal of the Board of Governors to continue and complete the program. Participants – Fellows and Faculty will be personally contacted about future plans.
Questions? Please direct to:
Dennis D'Amico,
---
Career experience. Fun. Work with peers from other agencies, while you build your career.
Take a step toward a Masters. See special option available to you as an IAAS Fellow.
2020 IAAS  Fellows are working on a new product for

All you need to know
The Institute for Advanced Advertising Studies (IAAS) Fellowship Course is open to all North Texas area agencies. 4A's members and non-member agencies are invited to register students as early as possible since IAAS enrollment is limited.
IAAS is the premier short course for "lightly" experienced advertising and marketing professionals that will help them gain greater career satisfaction and advancement. The experience is an accredited Fellowship Course of the 4A's with a special SMU Temerlin Advertising Institute Graduate School Credit Option upon course completion.
The course instructs participants in critical marketing strategy and plan development through a collaborative team approach to solve a real-world business challenge from a real client. The IAAS experience puts careers in overdrive. Just as important, the experience gained immediately adds value to the sponsoring agency as well as to the participant.
---
A 2020 IAAS Fellowship gives you a valuable option
Graduate School Credit Option
Through a special arrangement between 4A's Dallas Council and the Temerlin Advertising Institute  (TAI) at Southern Methodist University (SMU), 4A's Dallas Council IAAS 2018 students who successfully complete the program have the option of being awarded three (3) credit hours at the graduate level from SMU. 
Students can get the credit hours immediately after graduation from IAAS 2018 or can take advantage of this unique benefit within one year of completing IAAS 2018.
Instead of paying the full tuition and fees of $4,014 for the three (3) graduate credit hours, 4A's Dallas Council IAAS 2018 graduates will only pay a one-time fee of $700 – a savings of over $3,500. 
4A's Dallas Counci IAAS 2020 participants who take advantage of this unique benefit can choose to apply those graduate credit hours to TAI's Strategic Advertising Specialist Graduate Certificate or to the Master of Arts in Advertising graduate degree at SMU.
---

When in 2020?
Classes start on Wednesday, February 26 and continue each following Wednesday until a presentation is made by the mock agencies to the client on May 20. After client presentations, a Fellowship graduation/awards presentation dinner will be held on a date yet to be determined.
Who should attend? Who is eligible? What to expect.
 Young agency professionals with one to five years experience will be best served by this program, although more experienced professionals who are changing disciplines within the agency have been accepted. Participants are challenged to develop an integrated communications program in order to "win" the client through a mock pitch presentation. Selection as an IAAS Fellow is an honor bestowed by their agencies on young professionals they value who demonstrate potential to rise within their agency's ranks
IAAS  a program is not for the faint-hearted. It's work after work. Each Wednesday class is approximately two to three hours. Additional time commitment is generally required when students are assigned to mock advertising agencies to prepare their comprehensive presentations to a real client who has volunteered their time to the program. The benefits of that extra dedication to career are enormous. IAAS Fellows generously speak to the payoffs they receive after the experience.
How You and Your Agency Benefit.
 After graduating from the Institute, IAAS Fellows will have gained a better grasp of the "big picture," plus practical, actionable skills to better meet the daily challenges faced by the agency for their clients. Graduates of this program testify to a renewed passion for doing excellent work and increasing their contributions to their respective agencies.
2020 Client

Recent past clients have included these outstanding companies:
Frisco RoughRiders Baseball Club – 2019
Half Price Books – 2018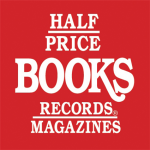 TGIFridays – 2016
LaQuinta Inns & Suites – 2015
J C Penney – 2014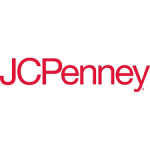 Fossil – 2013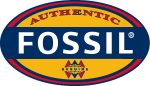 All disciplines are welcome. Whether the participant is in creative, account service, media, digital  or planning each has a profound role to play in this exciting professional development environment. Creative professionals will find this exercise especially useful in providing them with a broader exposure to work for clients.
Pitch teams are assembled by the IAAS staff, bundled with others of different agency disciplines, and generally not paired with their own agency members. This is not class work. It's typical agency "pitch" work, so expect to work hard and long with your team to "win" the business.
Ask your agency management now. If you are interested in being a part of the IAAS Fellowship Certification for 2020, we suggest you approach the appropriate person in your agency now. If you are an individual, you may apply of course, without your agency's sponsorship.
---
How much is it?  
4A's Member Agencies – $850 per Fellow before Jan 31
After that date, $1,000 per Fellow
Non-Member Agencies – $1,100 per Fellow before January 31. A
fter that date, $1,250 per Fellow.
---
See the Curriculum schedule on the drop-down menu under IAAS.
Each week features a topical lecture and workshop session with leading professionals in all disciplines of marketing and advertising, with Q&A segments. Each student team receives hands-on mentoring and coaching from seasoned executives in the agency industry.
Benefits to a company or brand
Fresh thinking on an opportunity that current resources may not have bandwidth or experience to manage.
Valuable insights from young agency "stars," for which a Fellowship is a bestowed honor.
Full ownership and use of the materials and ideas presented by the students during the course.*
Deliverables: Not only does the client here pitches from these four agencies, but each agency provides the client with a comprehensive, detailed Plans Books.
The opportunity to send your marketing team to any of the IAAS course classes
Subjects include strategic planning, digital and experiential marketing, media planning, presentation skills, and more (see curriculum)
Exposure to some of the best and brightest young professionals in the Dallas marketing communications community.
* The client owns all of the presented concepts and ideas but does not necessarily own production assets used in the final presentations (i.e., stock photography, video footage, voice-over talent, music, type fonts, etc.).
Fresh thinking on a problem that current internal resources may not have bandwidth or experience to manage.
Full use of the materials and ideas presented by the students during the course**
The opportunity to send members of your company's marketing team to any of the IAAS course presentations

Subjects include digital and experiential marketing, presentation skills, strategic planning, and media planning.
Course curriculum is included in a separate document for your review.

The opportunity to provide a very real service and to give back to the Dallas marketing and advertising community.
Exposure to some of the best and brightest young professionals in the Dallas marketing communications community.
Client companies interested in participating for 2020 or following years, contact IAAS Director Peter Noble at noble@smu.edu or 214.361.1234.