IAAS  RESTARTS April 14 – June 2, 2021
PUSH PLAY.
The Covid-caused pause is over!
We're ready to resume the program virtually, which opens up the opportunity for five NEW, additional slots. Since it's virtual, the Dallas Council is extending the opportunity to 4A's members in the Oklahoma, South Texas Council or other regions to participate. Participation is open to 4A's members and nonmembers.
More Information on the program is provided by going to the register  button below. There is limited space for registration as the class size is capped at 24 participants. So, if you're interested for yourself or in having staff from your agency participate, please register ASAP.
Join now as a new participant.
Register now. Use the Register Button Link below. Becaus there are only five positions open at this time.
Starting at 6:00 pm on Wednesday, April 14 through June 2, IAAS will commence via Zoom. You can start the easy process to sign-up right now! The button will take you to the 4A's registration page.  Or, if you need more information just email or call me. Going virtual has allowed us to open up five new slots now…Dallas Council or other 4A's Councils or non-members. First come. First Served.
Already a Fellow from 2020?
If you were registered at the program's start in 2020 you don't have to re-register.Your position as an IAAS Fellow and your seat in the Program are protected and reserved. There's no need to re-register or do anything further. If an agency needs to replace an IAAS Fellow who no longer works there, we will accept a new Fellow in their place without any further cost to the agency. Part of our IAAS Restart will focus on providing a comprehensive refresher for all Fellows, old and new.
Being selected is an honor.
Being named an IAAS Fellow is an honor. We're looking forward to continuing the decades-long tradition of keeping IAAS as one of the nation's premier professional development investments for the advertising and marketing communications industry. Please feel free to contact me if you have any questions.
Regards,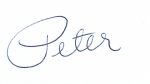 PETER J. E. NOBLE          
Director, Institute for Advanced Advertising Studies 
American Association of Advertising Agencies
http://dallascouncil.aaaa.org/iaas/
Professor of Practice and Graduate Program Coordinator
Temerlin Advertising Institute • SMU
noble@smu.edu • 214.361.1234 (Mobile)
http://advertisinggradschool.com
We will restart with our 2020 client-

Theatres
Ready. Set. We're on Go!