2021
April 14 – June 2
6:00 – 8:00 PM
ZOOM Video Conferencing
---
We have improved the IAAS Experience.
Just like the ever-changing "landscape" of today's marketing environment, changes have been made to the 2021 program in its virtual environment to make it even more relevant to the times; more emphasis on digital and social media uses and practices, plus more professional faculty involvement in each class. Here is a brief review of the curriculum for the 2021 virtual version of IAAS from Director Peter Noble.

Dear IAAS Fellows:
I'm excited — IAAS (re)starts next week!
Our first meeting will be focused on reacquainting ourselves with both Cinemark's marketing challenge (see attachment) and our IAAS colleagues and the organization of our IAAS agencies.
All sessions are scheduled for Wednesdays, April 14th to June 2nd from 6:00 pm to 8:30 pm (CT) on Zoom.
The original Client Brief  and the IAAS Zoom link will be provided to all registrants, previous and new.
  IAAS 2021 SCHEDULE
WEDNESDAYS, APRIL 14– JUNE 2
Wednesday, April 14th from 6:00 – 8:30 pm (CT)
RESTART/REFRESH – Revisiting Cinemark's marketing challenge and our IAAS agencies' organization.
Wednesday, April 21st from 6:00 – 8:30 pm (CT)
SITUATION ANALYSIS/BACKGROUNDER – Taking a fresh-eyed, systematic approach to learning about Cinemark's customers, category, competition, and mandatories. 
Wednesday, April 28th from 6:00 – 8:30 pm (CT)
RESEARCH/ACCOUNT PLANNING – Diving deeper into a more solid understanding of Cinemark via secondary and primary research tools.
Wednesday, May 5th from 6:00 – 8:30 pm (CT)
SWOT/STRATEGY/POSITIONING – Creating Cinemark's marketing communication through data analysis and precise positioning statements.
Wednesday, May 12th from 6:00 – 8:30 pm (CT)
CREATIVE  – Bringing Cinemark's persuasive communication strategies to life through concepting and execution.
 Wednesday, May 19th from 6:00 – 8:30 pm (CT)
MEDIA/DIGITAL/TRADITIONAL – Getting Cinemark's message seen, heard, and understood through smart channel analysis, planning, and selection. 
Wednesday, May 26th from 6:00 – 8:30 pm (CT)
PROMOTIONS/EVENTS/EXPERIENTIAL – Developing activities to engage Cinemark's consumer with the its brand promises.
Wednesday, June 2nd from 6:00 – 8:30 pm (CT)
PERFECTING THE PITCH – Learning how to translate your recommendations and plans into a persuasive, multimedia narrative that's convincing to Cinemark.
 Date TBD – Based on judges availability
CLIENT PITCH  – Winning the business and earning your IAAS Certificate!
Did I mention that I'm excited to finally resume this important (and exclusive) professional development program? I hope you're excited, too!
Regards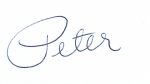 PETER-J. E. NOBLE
Director, Institute for Advanced Advertising Studies
American Association of Advertising Agencies • 4As
214.361.1234 (Mobile) noble@smu.edu
http://dallascouncil.aaaa.org/iaas/

Professor of Practice
Temerlin Advertising Institute at SMU
214.361.1234 (Mobile) noble@smu.edu
http://advertisinggradschool.com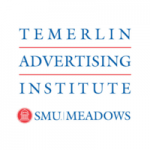 Institute for Advanced Advertising Studies
Accredited Fellowship
The Restart features

2021 Registration Available Now.


Ask your agency supervisor/manager about an agency-sponsored Fellowship>
Or you are always free to register yourself .
2019 Graduate Fellows
Thanks to their client: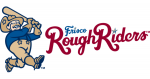 | | | |
| --- | --- | --- |
| Addy Osborne | Assoc. Media Planner | TM Advertising |
| Alina Garcia | | Saatchi & Saatchi/Dallas |
| Amber Canyon | | Saatchi & Saatchi/Dallas |
| Annie Bruner | Digital Content Writer | Commerce House |
| Betsey Marcus | Art Director | Commerce House |
| Caroline Cook | Account Executive | Johnson and Sekin |
| Courtney Lawson | Assoc, Commerce Strategy | VMLYR |
| Kelsi Robertson | Social Media Strategist | Firehouse |
| Mallory Ashcraft | Copywriter | Firehouse |
| Oliva Price | Sr. Account Executive | Johnson and Sekin |
| Priscilla Mon | | Saatchi & Saatchi/Dallas |
| Sharon Lowe | Brand Manager | The Loomis Agency |
| Todd Kitzens | | Saatchi & Saatchi |
| Tommy Johnson | Assistant Planner | TracyLocke |
| Trevor Blum | Account Exectuive | TracyLocke |
2018 Graduate Fellows

 Thanks to their client:

| | |
| --- | --- |
| Jade Ajose | Saatchi & Saatchi/Dallas |
|  Kathryn Breslin | TM Advertising/Dallas |
|  Steph Clausen | Moroch Partners |
|  Morgan Clifton | Firehouse |
|  Val de Fex | Richards/Lerma |
|  Dylan Dollihite | Javelin Agency |
|  Danielle Holt | The Integer Group |
|  Justin Honeycutt | Southwest Media Group |
|  Hanna Jenkins | Saatchi & Saatchi/Dallas |
|  Molly Gould |  The Integer Group |
|  Elizabeth Lara | Conill |
|  Julia Leggett | TM Advertising/Dalla |
|  Abbie Lockwood | Commerhouse LP |
|  Elizabeth Lowe | The Integer Group |
|  Alexis Gliedt | Moroch Partners |
|  Kerrin McKaig | TracyLocke |
|  Sarah Meacham | 3100 FT |
|  Sahar Medhi | Saatch & Saatchi/Dallas |
|  Juan Perez-Duran | Conill |
|  Grant Pieper | TracyLocke |
|  Jamal Prowell | Firehouse |
|  Madison Reeves | Commercehouse LP |
|  Barbara Smith | The Richards Group |
|  Robert Stahl | The Integer Group |
|  Elizabeth Stuckman | Saatchi & Saatchi/Dallas |
|  Steph Viands | Firehouse |
|  Elissa Wilke | Saatchi & Saatchi/Dallas |
2016 

Fellows
 Thanks to their client:


| | | |
| --- | --- | --- |
| Allison | Burzlaff | TracyLocke |
| Christopher | Calhoon | |
| Caroline | Crews | The Marketing Arm |
| Greer | Dzura | The Marketing Arm |
| Chrystalla | Georghiou | Southwest Media Group |
| Daniel | Gerow | Firehouse |
| Kylea | Hapka | Targetbase |
| Kelly | Haser | Javelin Marketing Group |
| Adam | Johnson | Celanese Corporati |
| Blake | Lamb | Moroch Partners, LP |
| December (Matt) | Lindner | Moroch Partners, LP |
| Aaron | Miller | TracyLocke |
| Diego | Nava | Commercehouse |
| Ann | Nguyen | Targetbase |
| Michael | Pichler | Targetbase |
| Tori | Reed | Commercehouse |
| Sydney | Sewell | Southwest Media Group |
| Lyndsey | Sharpe | Targetbase |
| Atul | Shembeker | The Marketing Arm |
| | | |