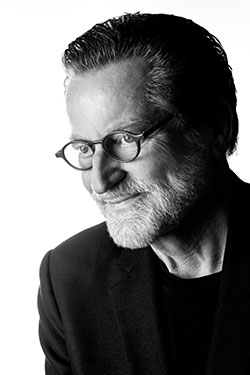 Peter J.E. Noble
In addition to serving as the Director of 4A's Institute For Advanced Advertising Studies, Peter Noble is Professor of Practice and Graduate Program Coordinator at the Temerlin Advertising Institute at Southern Methodist University.
He also serves as the faculty adviser and coach for SMU's American Advertising Federation National Student Advertising Competition team.
Noble has taught undergraduate courses at SMU, TCU and UNT, including Principles of Advertising; Advertising Creative; Advertising Media; Advertising Account Planning; Advertising Management; Strategic Communications Research; Advertising Campaigns; and International Advertising. He has taught graduate courses in qualitative research and strategic brand management. He also taught International Advertising in Hong Kong and taught Regents University in London for 10 summers, serving as the study abroad program director for three of those sessions.
Prior to joining the academic community, he spent over 25 years in a range of management, consulting and executive positions. His most recent corporate position was serving as CEO of a national advertising agency. In addition to teaching at SMU, he is a management, leadership and marketing consultant to advertising and marketing companies and organizations.
His philosophy of teaching can be summed up in one word: praxis, which means the blending of theory and practice. A real-world focus drives every aspect of his teaching. He has enlisted a wide variety of national and international corporations to serve as teaching partners in Advertising Campaigns, Advertising Research, and Advertising Media classes. Past course clients have included American Airlines, Blockbuster, Brinker International, CBS, Container Store, ExxonMobil, Humana, Kia, Pizza Hut, Southwest Airlines and more.
His commitment to student-centered teaching and mentoring exists both in the classroom and in extracurricular student organizations and competitions. In addition to previous work as a faculty adviser to student advertising associations and his supervision of numerous independent and honors studies at SMU, TCU and UNT, he served as the coach of 10 teams in the American Advertising Federation's National Student Advertising Competition (NSAC). His teams earned first place in three NSAC regional competitions and placed among the top three NSAC national finalists three times, winning two National Championships. NSAC clients have included Bank of America, DaimlerChrysler, Glidden, Mary Kay Corporation, Nissan, New York Times, Snapple, Toyota and VisitFlorida.
Noble is a past recipient of the SMU Rotunda Professor of the Year award, the American Advertising Federation's D10 Educator of the Year award, the SMU Meadows Dean Prize, and other honors.
Education:
Ph.D. Program in Advertising, The University of Texas at Austin (completed program coursework)
M.A. in Advertising, The University of Texas at Austin
B.S., The University of the State of New York